WE're people people
At Pinnacle Quality Insight we are lucky to have a staff that is focused on our core value that individuals are the most important part of life. Together we are focused on helping our clients be better health care providers.
Stan Magleby
President & Founder
Stan is the president and founder of Pinnacle Quality Insight. With decades of experience in Long term and Senior Care, Stan founded Pinnacle with the mission of delivering resident-centered data to operators in an easy, usable format. Stan continues to direct Pinnacle, and under his leadership Pinnacle has grown to provide services to clients in 49 states, Canada, and Puerto Rico. When not at the office, Stan enjoys spending time with his grandchildren, cycling, and golfing with friends.
---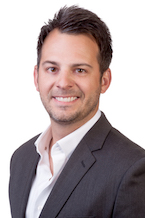 Chris Magleby
CEO
Chris, a graduate of the University of Utah, has been with Pinnacle since 2003. He, along with Stan, are the two owners of Pinnacle. Chris's focus at Pinnacle has been creating a culture within the company that attracts interesting and talented employees. We do have three weirdos working here, but everyone else is pretty talented, so we think he's done a good job. Chris lives in Cottonwood Heights, Utah, with his wife Ailee and their three children. He enjoys golfing, basketball, and live music.
---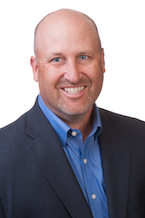 Rich Goaslind
COO
They say jovial means "cheerful and friendly", but around here, that's just Rich. Rich oversees business development, technology development, finances, and the production/delivery of each of Pinnacle's spectacular products. He helps Pinnacle continue our history of steady growth while never forgetting the importance of each and every customer. In his spare time Rich enjoys, reading, golfing and relaxing with family and friends.
---
Jeffrey Ellsworth
VP, Information Systems
There's a lot going on under the hood at Pinnacle, and Jeff manages the shop that keeps it running. That shop is named Tech Town, and it's an interesting place. There's a special fridge containing only Mountain Dew, and unlike other places, if the lights aren't on, hard work is surely being done. Jeff helps to keep just the right level of dim. He has a background in development, and isn't afraid of 'foreach' loops and curly brackets. Though what really sets him apart as a bigger nerd than you would have already guessed from the picture and text, is his love of custom mechanical keyboards, and, of course, the Tesla Model S.
---
Jessica Egan
VP, Account Management
Jessica Egan is the VP of Account Management for Pinnacle Quality Insight. She oversees the Account Management team and handles client communication for many of our customers. As VP of Account Management, she is also responsible for overseeing a team of Account Managers and ensuring our clients are treated with love and kindness. Jessica has a degree in Organizational Studies from Arizona State University and is originally from Phoenix, AZ. She enjoys staying active by working out and hiking with her husband but also loves reading, and going on weekend trips with her friends and family. Jessica likes to be well-rounded so she also tries to make time for beauty treatments, fashion, and reality TV.
---
Sarah Dirks
VP, Business Development
Sarah, a graduate of the University of Wisconsin-Milwaukee, has been in the healthcare industry for 9 years and has worked in both Acute and Post-Acute Care. Her passion is to help others and with her strong commitment to the senior community, Long Term Care is a perfect fit. Working with Providers to help enhance seniors' lives through measurement of their experiences and quality improvement efforts is a pure joy for Sarah, which is good because it's what she's great at. Her focus at Pinnacle is to expand awareness of the innovative solutions offered and to cultivate relationships on a national level. In her spare time, Sarah enjoys shopping, running, spinning, shopping, spending time with her husband and daughter, and occasionally, shopping.
---
Spencer Corbett
VP, Operations
Spencer Corbett is responsible for ensuring that all of the customer satisfaction surveys are completed in a timely manner and that they maintain our high standards for quality. His duties include hiring, training and making sure those he is in charge of are at the top of their game. He graduated from Utah Valley University in Spanish and Business. Spencer is, more importantly, the righteously self-proclaimed leader of Pinnacle's Food Alliance ("if you sit next to him, you share food"), always willing and ready to absorb ones leftovers from lunches and dinners. However, it should be noted: Spencer's love for food is principled, and comes from a storied career in butchery and university cafeteria craftsmanship.
---
Anna Harman
Director, Office Manager
Anna Harman is the Office Manager for Pinnacle Mystery Shopper; she oversees and assures that the Mystery Shopper product is conducted and delivered at the highest quality and in a timely manner. Anna is also Pinnacle's longtime office manager, she provides all employees with the office equipment necessary to conduct their duties; plans and schedules company events, meetings, outings and prevents the Operations Team and higher management from burning down the building on any given day with unsupervised space heaters or overcooked microwave popcorn. Selflessly, Anna also regularly volunteers to deliver food to the elderly with Meals on Wheels. On the off chance that Anna is blessed with spare time, you'll find her spending it with her grandson.
---
Chris Schwerdt
Director, Software Development
Chris is a software developer at Pinnacle. He began his relationship with Pinnacle years ago, but recently began working as a full-time member of the team. He works primarily on web-based software, and has a passion for creating clean and easy to use applications. Chris works closely with management to turn their ideas into products. His secondary responsibility is to maintain the office coffee maker.
---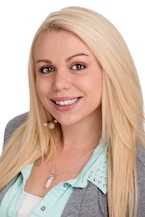 Kaniesa Shields
Director, Account Management
If you haven't already had the pleasure of speaking to Kaniesa, give us a call sometime afterhours and she'll guide you through the process of leaving us a message. During regular hours, Kaniesa communicates closely with our customers to ensure we have all of the information needed to successfully conduct interviews. She also helps keep our clients happy by answering questions and providing assistance when needed. She's a graduate of the University of Utah and although her diploma doesn't include it, she's exceptionally skilled in the art of hula hoop dancing. You may bump into her if you attend music events and festivals, unless she's home with her two kitties.
---
Kim Martinsen
Director, Human Resource
Kim Martinsen is the Financial Manager for Pinnacle Quality Insight. As Financial Manager, her duties and responsibilities include: Accounts payables, accounts receivables, addressing any client questions regarding their account, maintaining Pinnacle's book-keeping, and collections. Kim also brings a lot of joy to our office every other week. AKA, delivers paychecks to our desks. Kim loves hosting parties and anything that involves spending time with family.
---
Mark Honan
Director, Accounting
Mark Honan is responsible for managing the broad scope of duties surrounding Accounts Payable, Accounts Receivable, and Collections. He has over 8 years of accounting/bookkeeping experience and runs an eBay store on the side. He moved out to Utah from Maine in 2010 because he heard the mountains out here were "wicked friggin' sweet"; he heard right. When he isn't "crunchin' numbah's" he enjoys skiing, snowmobiling, hiking, camping, and he claims to be wicked good at bowling and ping pong.
---
Calvin Prestwich
Regional Manager, Business Development
Calvin Prestwich is a Manager in our Sales and Marketing Department. He works primarily with Home Care providers. Calvin is an expert of HH-CAHPS, CAHPS- Hospice surveys, and many of the other products offered to Home Care Providers. When he's not in the office, he enjoys cycling, motocross, trail-running, hunting, helping others, and hanging out with his family and friends.
---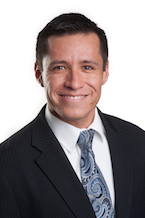 Daniel Silva
Quality Control Manager
Daniel verifies outcomes and tests many processes. This includes the patient contact information from our Home Health and Hospice clients. He works with the account managers to ensure the files are received, and the data is correct and compliant with CMS guidelines. Daniel also manages Pinnacle's online employee satisfaction surveys. He'll create new survey instances with our clients, and sees that clients receive their results promptly. A big fan of the outdoors, no matter what the weather, Daniel goes on hikes as much as possible. He also enjoys rock climbing, and camping down in St. George Utah. When he's not outside, he's letting out his inner nerd watching Star Wars, Harry Potter, or the Walking Dead.
---
Kim Sonderegger
Marketing Manager
Kimberly is our marketing manager. She promotes our products, keeps our website up to date and prepares us for trade shows. She works across departments to automate marketing tasks and increase efficiency in our customer communications. She graduated from the University of Utah in journalism. When Kimberly's not in the office, she is gardening, building fairy houses out of bits of pine cones and twigs, hiking in the Rockies, and visiting the leopard cubs at the zoo with her hubby.
---
Megan Marshall
Quality Assurance Manager
As CAHPS Quality Assurance Manager, Megan is responsible for the auditing and reviewing of our interviewers' work as well as making sure her team meets the highest quality standards. She conducts regular audits of our interviewers' performance and provides feedback for interviewers on how to improve the quality of their surveys. Megan also regularly assists in the training of newly hired employees. She's worked with Pinnacle since 2012 starting as an in-office HH-CAHPS interviewer. She enjoys the outdoors, dancing, music festivals and spending time with her loved ones. Megan is always walking around the office with a big smile on her face.
---
Sheree Parent
Manager, Operations
Sheree is responsible for managing our interviewers in each and every aspect of conducting quality surveys for our customers. Sheree loves her job, but when she isn't working, she loves to play games, go to the movies and spend time with her family. She is very artistic and loves to create amazing cakes, as well as making crafts and drawing. On quieter days, you will find her reading a good book.
---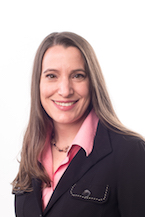 Angell Hanson
Account Manager
Angell's career with Pinnacle began as a home interviewer. She spent three years interviewing patients and loving it. When an account manager position opened in the office, she applied for the position. Since her youngest child had started school full-time, it was time for her to branch out. Pinnacle saw her dedication to patients in the interview process and decided she was a great fit for the office. Now, she enjoys helping home health and hospice agencies with the CAHPS survey process. She also likes contributing to the office drama in her own way and updating her wardrobe. With four children, who sometimes join her in the office, she is shaping and building a future Pinnacle worker yet. Her main hobby is singing and performing, but she also loves making jewelry and many other do-it-yourself crafts.
---
Brenda Nguy
Account Manager
Brenda is one of our account managers. She carefully looks over each report to ensure the highest level of quality assurance before the reports go out to our customers. Brenda has received a certificate of completion in general education and is currently working toward her Bachelor's Degree. She enjoys being out in nature, DIY crafts and dancing. She also likes to sing a little bit when no one is around.
---
Dani Mcculley
Lead Trainer
Say you landed a gig with PQI as an interviewer, you'll have some questions. What's a due date? What's the purpose of my existence? Just what in tarnation is a PCI? Can I eat it? Dani patiently tackles those questions and more during her obscenely thorough interviewer training. In that moment, when a respondent stumps you with a perfectly vague question; when you look around in woeful desperation giving the New Interviewer Deer-in the-Headlights Look, you'll find Dani by your side, ready with the sweet release of a sticky note with the perfect thing to say. You'll cherish this sticky note, but more so that Dani is there to help.
---
Eric Stradling
Software Engineer
You ever meet someone whose kindness is so radiant that it makes you regret your entire life? That one time you ran a stoplight? When you took the last slice of pizza without asking? That's what hanging out with Eric is like. The man is so nice, he'll make you hate yourself. Avoid at all costs. Unless, that is, you need some help with the computer systems that convert Pinnacle's phone interviews into the beautiful reports that our customers receive. Outside of work, Eric enjoys visiting his native (and much warmer) Arizona; as well as indulging in all sorts of geeky computer debauchery.
---
Mandy Christensen
Editor
As one of Pinnacle's four editors, Mandy is responsible for helping with editing all reports before they are sent to the client. Mandy was conducting interviews for Pinnacle for four years before becoming an editor. She started with a little bit of experience in the medical field, working at the bottom of the totem pole, both as a CNA and a restorative therapy aide in a nursing home, which she thoroughly enjoyed. Mandy loves vacations, any and every kind, no matter the length or the place, reading and cross-stitching.
---
Mindy Dupaix
Editor
Mindy began working for Pinnacle in 2005 as a home interviewer and transitioned to an editor a few years later. She first caught the editing bug as an editor for the newspaper at Weber State University where she graduated in Communication/Public Relations. She worked in event management, marketing and PR before joining Pinnacle, but she now thoroughly enjoys the challenge of making every survey perfect and ready for the client. Experiencing new adventures, especially with her family, and her love of dance, snowboarding, music, reading and sewing are what keep her happy.
---
Morgan Languet
Accounts Receivable Clerk
"Why is my office such a mess?", "How did so many water bottles even end up here?", "Where did I put that invoice?" Any of these questions sound familiar? Although losing all trace of organization in your office is less embarrassing than finding the company credit card inside a half-eaten Hot Pocket in your pencil cup, neither will fret Morgan, whose job it is to help you keep your Pinnacle account in good standing. If you need to kill time while you pry the checkbook from underneath the water cooler, ask Morgan about her love of Mexican food, or hiking with her dogs... or Netflix-binging with her cats; one of those has gotta stick.
---
Shauntelle Stephenson
Editor
Shauntelle started with Pinnacle in November of 2013. She gained an understanding of the importance of good communication as she cared for her daughter's medical needs, and now volunteers at the local children's hospital helping other families. She loves knowing the product Pinnacle provides will help keep communication open and let others have a voice in their care. She loves spending time with her family and recognizes that each day together is a gift. She loves little vacations, painting furniture, working in her yard, and having a nice, cold Coke while she edits.
---
Zack Rowe
Software Engineer
Zack is a Software Engineer at Pinnacle Quality Insight. Zack's main responsibilities at Pinnacle include building and maintaining the many pieces of software utilized by the company on a daily basis. Zack enjoys problem solving and thinking outside of the box any chance that he can get. Outside of work, Zack spends most of his time learning and experimenting with new recipes, brewing beer, going on adventures with his wife and daughter, or snowboarding when the season is right.
---